Herfy, a major Saudi fast-food services company, has signed an Area Development Franchise Agreement with Greenland Services Ltd., a business unit of Greenland Group of Bangladesh, to expand its business horizon beyond the Middle East. The agreement spells out a vision to open 30 Herfy outlets in Bangladesh in a staggered schedule within a few years.
A signing ceremony for the agreement held here recently was attended by Herfy CEO Ahmed H. Al-Said, Bangladesh Ambassador Golam Moshi and Greenland Group Chairman Mohammad Abdul Hye, Vice-Chairman Ayaz Waris Khan Warisi, Managing Director Abdullah Al-Mamun, Executive Director Abdul Gani Mahfuzur Rahman Manu, CEO Imtiaz Mohammad Faisal, Director Khalid Bin Ayaz Khan & Director Mohammed Mishal. The ceremony was also attended by a large number of guests and Diplomats, top executives of the Herfy Food Services led by Al-Said, and a large number of guests were also present.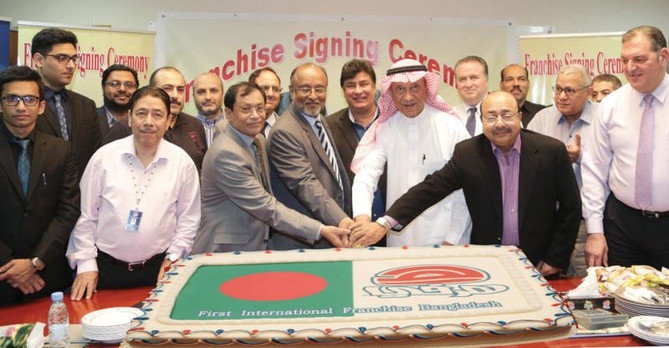 This is the first agreement of its kind between the private sector of the two countries as the Bangladesh economy remained strong and resilient despite external and internal challenges. In fact, Bangladesh is among the top 12 developing countries with a population of over 20 million, which achieved 6 plus percent growth in 2016. Now, Bangladesh needs to focus on a growth agenda centered on sustainable and inclusive growth.